Cal Poly Art & Design Alumni Show
Alumni Show 2020
The Art and Design Department and the University Art Gallery are pleased to welcome back twelve of our alumni from a range of graduating classes for an exhibition in the University Art Gallery. The concentrations of graphic design, studio art and photo/video are all represented in the first Alumni Show to be presented by the University Art Gallery in 10 years.
The 2020 Alumni Show is on view February 20 - March 17, 2020.
For more information see the University Art Gallery website.

The Artists
Participating Alumni include Jacqueline Sherlock Norheim (GD), Thomas Sanders (Photo), Anna Landa (Photo), Josh Cho (Photo), Jacqueline Woods (Photo), Leonard Bessemer (Studio), Sara Tollefson Mally (Photo), Chris Ross (Photo), Emilee Rudd (GD), Chris Isiri (Studio), Brian Singer (GD), Cassie McFarland (Studio), Ashley Wertheimer (Studio).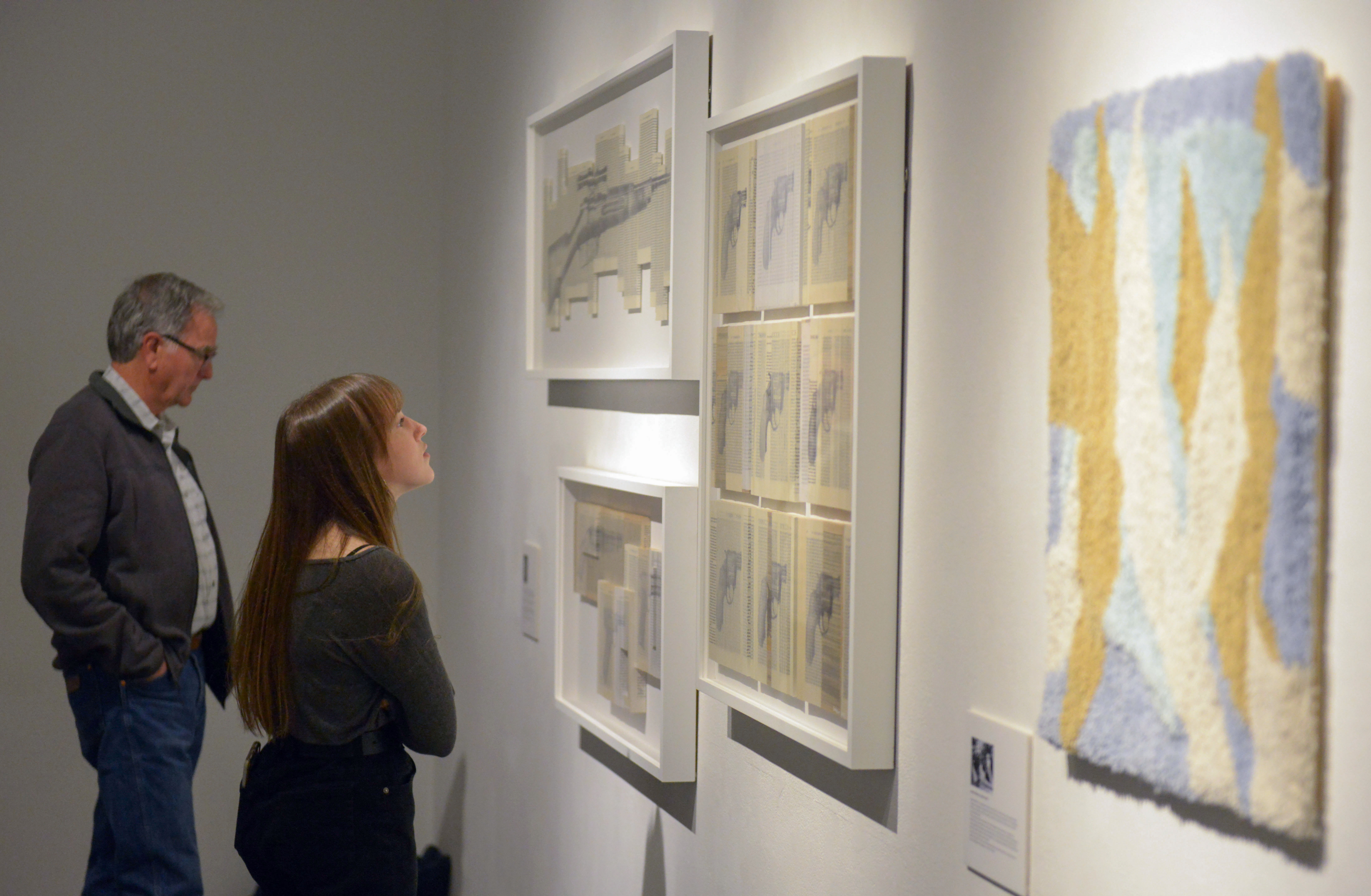 Artworks in images above by (from top to bottom): Jacqueline Sherlock Norheim, wall text, Brian Singer (L) and Ashley Wertheimer (R), Sara Tollefson Mally, Jacqueline Woods.
Related Content